Tab Rollup
Most dynamic organizations have content stored in multiple locations and need to aggregate content into a single view.
The Qualitem Tab Rollup web part for SharePoint® is a flexible content aggregator that supports both SharePoint® lists and XML content.
Tab Rollup can be used to retrieve content recursively from a site collection and display it as HTML.
Tab Rollup adds significant value to Microsoft SharePoint® and raises the bar to a new level for industry Content Management Systems.
Benefits
Aggregating content from single or multiple lists.
Exposing content in multiple locations across  your site using one single source.
Flexibility in the presentation of content through XML and CAML.
CAML builder to define better and more relevant queries.
Debug mode to expose rendered XML.
Audience targeting for SharePoint®, through the use of permissions.
XML over HTTP that supports proxy server details.
Template Rendering (Handlebar).
Pagination.
Easy installation.

Features
The following feature comparison table shows the differences between the Qualitem Tab Rollup and SharePoint®'s native features.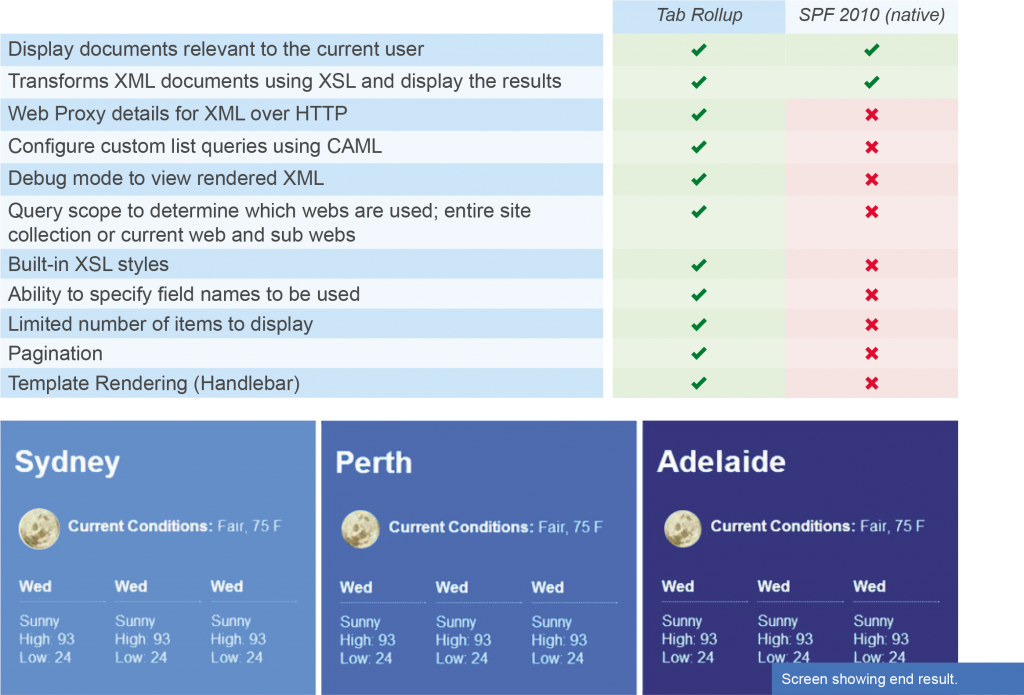 Product brochure:
To download the product brochure covering all the features of Qualitem Tab Rollup, select the following Link.
Available, get it now online!